Resources for Children with Special Needs:
Enhanced Referral Services for Children with Disabilities
Parents of children with special needs have the option to choose an enhanced referral at no additional charge. This option allows the Information & Referral Counselor (I & R) to take some extra time exploring the needs of the child and family. Enhanced Referral requires parental permission to share the specifics of the search criteria with the potential child care providers. The counselor personally speaks with each potential program that meets the parent's needs and to confirm availability. These referrals are given to the parent to contact and visit. The counselor periodically "checks in" with the parent to assist with the search, until a caregiver is selected. Parents are not required to participate in the Enhanced Referral option, and can choose to accept the basic referral service at any time.
---
Resources for Grandparents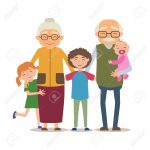 ---
Resources for Families:
Children's Trust Fund: The Children's Trust Fund (CTF) leads statewide efforts to keep children safe from abuse and neglect by strengthening & supporting families. CTF ensures that parents and caregivers have the skills and knowledge necessary to raise safe and healthy children.
---
Family TIES: Provides parent-to-parent support, information and referral services, and workshops to ensure that parents are confident in caring for their children with special needs.
---
Parents Helping Parents: A nonprofit organization dedication to child abuse prevention. The organization provides two free parent services: a 24-hour parent helpline and parent support groups that meet throughout Massachusetts.
---
Massachusetts Head Start: A program for children and families to promote school readiness by providing comprehensive services to support healthy child development.
---
Parent/Professional Advocacy League (PPAL): An organization that promotes a strong voice for families of children and adolescents with mental health needs. PPAL advocates for supports, treatment, and policies that enable families to live in their communities in an environment of stability and respect.
---
Project Bread: Dedicated to alleviating, preventing, and ultimately
ending hunger in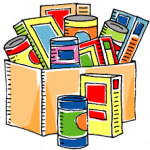 Massachusetts. The agency provides a statewide resource and referral service for people facing hunger.
---
---
Family Services Throughout Massachusetts:
---
Domestic Violence Shelters and Programs
---
For More Information: