How has the high cost of child care affected your family?
How has the lack of reliable child care affected your employees?
How have the low wages paid to child care professionals impacted your program?
How have child care issues impacted your constituents?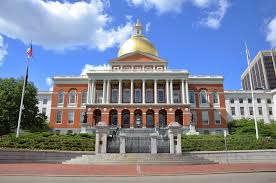 Share your story! Find your local legislator here! Help make a difference in the lives of parents, children, and child care workers across the Commonwealth!
Communicating with Policy Makers – How To's of Letter Writing, e-mail & getting a response.
Sample Letter To a State Legislator



Mapping The Gap:
ChildCare Aware recently released a mapping project which shows where child care providers are located throughout various states. The map also shows which child care providers accepts subsides/vouchers.  Click the map below to check out Massachusetts:


Download County-Level Supplement (PDF)
Download Report Brief (PDF)
(For information on other states, click here)

Please click on the following organizations for more information: