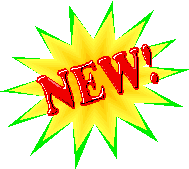 Earned Income Tax Credit Calculator (EITC)- Sponsored by the IRS, this tool will help you determine your eligibility for the EITC and how much you are eligible to receive. (Versión en Español)
IRS tip sheet on claiming the Child Care Tax Credit
Department of Defense Child Care Subsidies:
Child care subsidies and other services are available to active duty members of the US Armed Services. Click on the appropriate link to view what your particular service branch has available. 
Army     Navy     Marine Corps     Air Force
Department of Transitional Assistance Vouchers:
If the parent/guardian is receiving cash assistance from the Department of Transitional Assistance (DTA) they may qualify for free or low-cost child care.  Contact your DTA case worker to see if you meet the criteria.
If eligible, the DTA case worker will issue a Child Care Referral.  The parent then selects a child care provider and makes an appointment to see a Parent Specialist at their local Child Care Resource and Referral Agency (CCR&R).
 A voucher appointment cannot be scheduled until the Child Care Referral has been received by the CCR&R and a child care provider has been selected by the parent/guardian.  
State of MA Income Eligible Vouchers:
The Massachusetts Department of Early Education and Care helps eligible low-income families find and pay for child care. Eligibility of low-income status is based on State Medium Income.  View the Income Guidelines here.
All parents/guardians in the house hold must also meet certain activity requirements.  They must be working, looking for a job (for up to 8 weeks), or be enrolled in school for at least 20 hours per week.  If the parent/guardian or child has a diagnosed and documented special need, the family may qualify. More information.
You may sign-up for the Income Eligible Waiting list by contacting you local CCR&R, your local CFCE or by calling MA 211.
Early Intervention
Early Intervention (EI) is a program to help infants and toddlers who are at risk of developmental delays. Early Intervention teams work with children and their families to figure out what services are needed and the best way to provide those services. Early Intervention services are free for Massachusetts families with limited incomes. More information.
Head Start & Early Head Start
Head Start and Early Head Start are free early childhood programs for pregnant women and for children from birth to age 5. These programs help children from low-income families get a healthy start and become ready for school. Both programs give children and their families a wide range of educational and social services. More information and local contact information.
Kid's Net Program – Child Care for Foster parents
Camperships, short-term child care & long term respite care are available through MSPCC for foster parents free of charge.  To view more information, click Kid's Net Services.
Teen Parent Child Care
A number of programs exist for teen parents depending on your situation. To view more information, click here.
Notes on state vouchers:
In some cases, parents/guardians must pay a parent fee based on income or family size.
Non DTA families who are income eligible for child care assistance can apply for a voucher directly with the CCR&R.  They will be placed on a statewide centralized waitlist while awaiting funding.  Renewal letters are sent out annually to update the waitlist.  If a parent/guardian does not respond, they will be removed and lose their place on the waitlist.
Take our on-line survey and give us your feedback!!