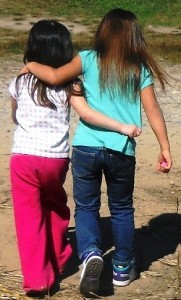 The Coordinated Family and Community Engagement Grant (CFCE) is awarded through the Department of Early Education and Care.  Each CFCE Program is community based, serving families with children prenatal through age 8.  The CFCE program has three objectives:
           ~Act as a community based, information and resource hub for all families in order to increase knowledge of and accessibility to high-quality early education and care programs and services for families with children birth through age 8. 
          ~Promote family education, engagement and literacy through activities that recognize parents as their child's first teacher and build on family strengths. 
~Provide access to information and resource4s that support early education and care and out of school time educators/providers and programs across the public and private sectors in delivering high quality services 
Community-based CFCE programs provide a variety of services for families including:  
understanding of child development

transition information and supports

assistance finding food, shelter, clothing, etc.

timely support during periods of family crisis

high quality, specific and up-to-date information and referrals

family literacy and school readiness activities

family and community events

parent leadership opportunities

resources to support parents in their role as their child's first teacher
For the early education and care community they provide:
support identifying/improving program quality

share professional development opportunities;

peer networking opportunities to share best practices and coordinate resources

links to technical assistance and local resources to assist in meeting quality standards
 Find a CFCE provider in your community
This will take you to the CFCE provider in your community